Overview
The philosophy that guides My Gym's programming and breakdown for classes has been developed through intensive physiological, psychological and sociological research, along with decades of hands-on experience by hundreds of My Gym child and fitness experts.
Our carefully constructed programs are constantly analyzed and adjusted according to up-to-the-minute advances in medical and psychological research. My Gym's main objectives are to ensure that program ingredients are safe, age-appropriate and optimal for building self-esteem.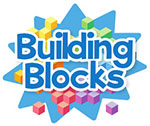 Read about our interactive skill and development tracking program
Classes
Classes and programs vary by location.
Programs